Sports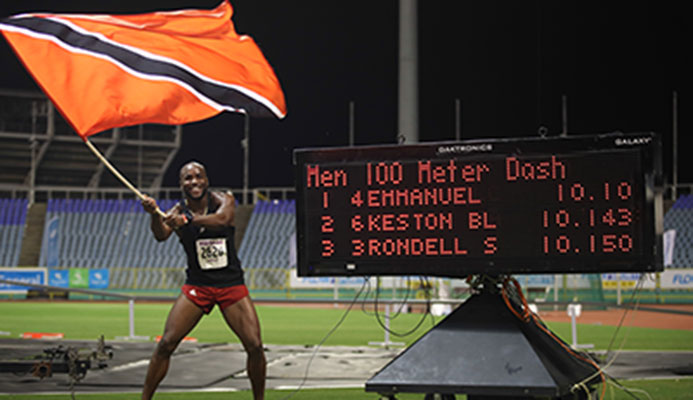 The Rebirth champion runner held-off a very strong field to win the women's 100 metres crown with a new national and championship record time of 10.82 seconds on the Second day of the NGC/Sagicor/NAAA National Open Track and Field Championships out at the Hasely Crawford Stadium, Mucurapo, last night.
National sprint queen Michelle Lee Ahye continued her domination of the track with gold in the 200m final yesterday at the NAAA National Senior Championships which came to an end at the Hasely Crawford Stadium, Mucurapo.
MICHELLE-LEE Ahye broke the national women's 100-metre record on her way to the title, while Emmanuel Callender won his first national 100m title at the NGC/Sagicor Open Championships at the Hasely Crawford Stadium in Mucurapo, yesterday.
The Government is currently in negotiations with the organisers of the Caribbean Premier League (CPL) to host this year's CPL T20 tournament at the Brian Lara Academy in Tarouba, according to Prime Minister Dr Keith Rowley.