Games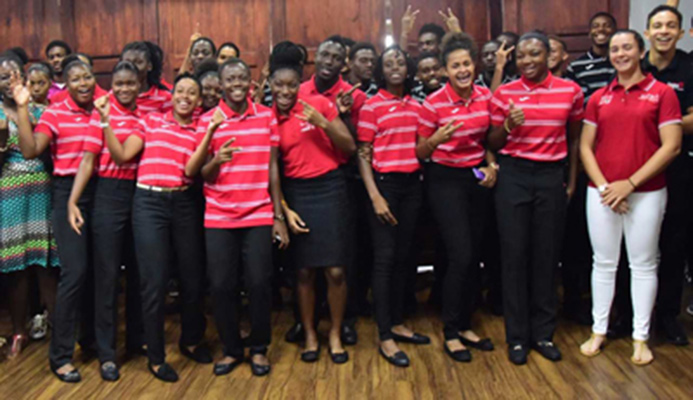 "Give it your best," said Jehue Gordon to the beaming faces of some of the 50 athletes that will be representing T&T at the sixth Commonwealth Youth Games at a send off function hosted by the T&T Olympic Committee (TTOC) in the VIP Lounge at the Hasely Crawford Stadium in Port-of-Spain.
Bahamas 2017 have launched a campaign titled "Who's Next? Recruiting Legends" as they seek to find the next generation of sporting stars at the Commonwealth Youth Games.
Bahamas Prime Minister Perry Christie has promised to deliver the best-ever edition of the Commonwealth Youth Games as organisers celebrate the One Year to Go milestone today.
The Bahamas has been awarded the 2017 edition of the Commonwealth Youth Games, it was announced today, aiming to unite 1000 young athletes aged 14-18 in a Caribbean carnival of impactful competition, personal development and new Commonwealth friendships.
In exactly one year's time, young athletes from 71 nations and territories will experience a Caribbean carnival of Commonwealth connections as the Opening Ceremony of the VIth Commonwealth Youth Games bursts into life.