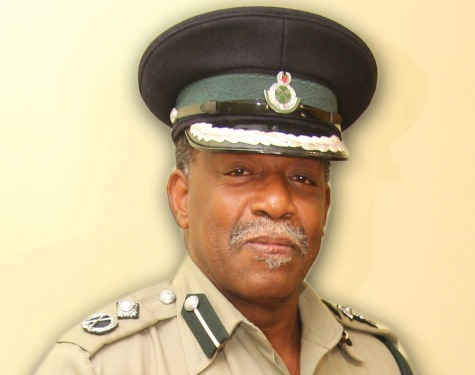 Prisons Commissioner Sterling Stewart says NGOs like Vision on Mission (VoM) were very important for the reintegration of ex-offenders into society.
In a passionate address, Stewart, at VoM's award ceremony at Central Bank auditorium on Tuesday night, said in his 37 years in the prisons, he recognised one of the weaknesses of the system was after-care.

"When I speak and interact with the offenders, they always have good intentions, but the road to hell is always paved in good intentions. When they are released, that re-integration part of it, what do they have to go back to? No family support, no jobs and that is why this partnership with NGOS like Vision on Mission is so important, because we have the same mission," he said.

He noted one of the main missions of a prison officer is to prepare the prisoners for reintegration into society as law-abiding citizens, but he admitted that was a challenge as some of the prisoners were "out of timing".

"They come in here and want to tell you how to run your area, don't search them, don't touch them, don't talk to them. It's the last stand, I have to protect, the community, I have to protect society and I have an opportunity to do that through programmes, through the way we interact with them, through Vision on Mission," he said.

As he spoke, Stewart had the support of the audience as they clapped and cheered him on. He admitted that the job as a prison officer was a risky one, but he was not afraid as he quoted a scripture from the Bible. "The Lord is on my side, I will not fear what can man do unto me?" he said.

"They are rebelling against authority...for us to carry out our lawful duties, our life is at risk and it's time people recognise correctional officers and the sacrifice they have to make on a daily basis," he said.

Thirteen minutes into his speech, Stewart was about to be notified by a VoN official that his time was almost up, but he quickly backed away and said, it was his time to talk and he continued quoting scriptures.

"When you're talking about restoration, rehabilitation, reformation, you have to talk about God. When you leave prison, that transition, they need people to shape them; to love them, that's why Vision on Mission is so important. We need everyone on board as it's a mission for right thinking people," he said.

When he ended, the audience gave him a standing ovation.

Meanwhile, VoM's Chief Executive Officer, Wayne Chance, expressed concern that society was quickly moving away from the core values of honouring and respecting what is right and those who practiced doing the right thing.

"If we continue to see the breaking down of these core values and principles, the future hopes and aspirations of many will be difficult, especially for those who have had a colourful background," he said.

He appealed to those in society to make a strong effort to uphold and respect and honour and reward anyone who practised what was right.

"If we don't stand up and support what is right, those in prison, those in the communities, would feel that studying and going to learn a trade and doing all that is right to be successful, to be respected is in vain. We have a responsibility to uphold these core values so that the future of this nation will always be in good hands," he said.